Vitafloor Equine Vibration Plate Therapy System
Vitafloor equine vibrating floor system is the only whole body vibration therapy in the world that is designed exclusively for horses.  Vitafloor ® is an innovative and highly effective, fully automated vibrating floor system that can either be fitted directly into an existing stable, or can be supplied as a stand alone platform – perfect for a smaller space. This equine vibration plate therapy provides both notable rehabilitative and physical training to the horse through stimulation of blood circulation and muscle activation.
Vitafloor's unparalleled vertical vibrating platforms are safe and easy to use. A proven and highly effective vibrating therapy and training system for horses, Vitafloor is widely recognised by leading equestrians and veterinarians worldwide.
Vitafloor is exclusively designed for horses and is based on the long-established and highly regarded principle of Whole Body Vibration Therapy originally developed by NASA to help astronauts maintain muscle tone and bone density in space. The concept has also been widely adopted in the human fitness industry in the form of the power plate.
KEY BENEFITS
Stimulates blood circulation
Offers effective, non-invasive treatment
Regenerates bone density
Shortens recovery process especially in tendon injuries
Helps with prevention and treatment of colic
Stimulates hoof growth
Reduces risk of injury
Lowers cortisol levels for relaxation
Suitable and effective for rehabilitating horses on box rest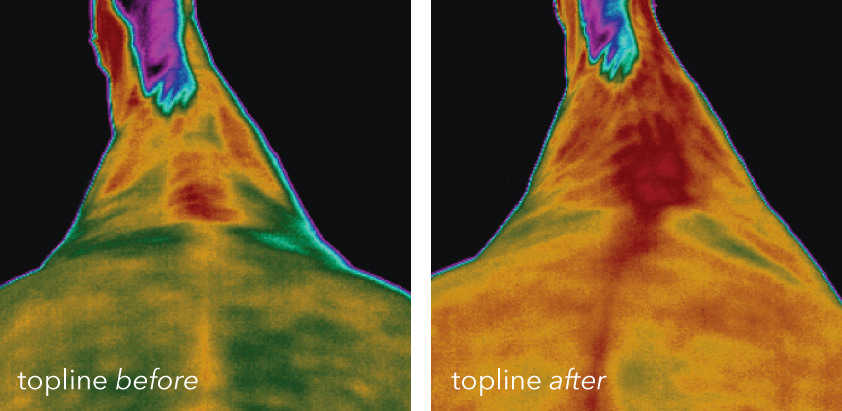 The Vitafloor vibrating floor system is used for training, rehabilitation, maintenance and injury prevention. The system enhances recovery time for various soft tissue, bone and hoof problems and also helps prevent colic. Remarkable results have been reported in a range of suspensory and tendon injuries and riders have found that horses simply move better when receiving regular Vitafloor therapy.
Research has shown evidence that Vitafloor increases bone density, enhances muscle musculature and improves hoof quality. It is also known to help with joint and muscle soreness resulting in a suppler, looser, stronger and more flexible horse. Above all, Vitafloor is an all-round therapy that is safe, non-invasive and easy to integrate into the daily training routine of a horse.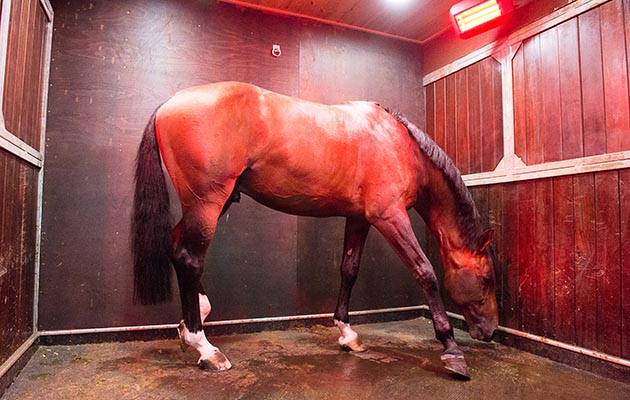 Have a question? Give us a call on +44 (0)1458 251300
My Vitafloor is an intrinsic part of our training and fitness programme. All the horses on the yard use it every week throughout the year; this includes the hunters, eventers and my children's ponies. I feel the floor improves muscle stability and tone. It is a vital piece of equipment for Team Taylor and I would not be without it.

Team Taylor Eventing, UK

The Vitafloor® is a great addition for our competition horses. It really helps to keep them in top shape, sound and healthy!

San Diego, California USA, spetersdressage.com

We use Vitafloor® every day and it helps our horses to recover after tough training.

Swedish National Team, Linderod, Sweden, www.springfieldfarm.se

The Vitafloor® is very user-friendly and practical in design. Since using it, my horses are fitter and more relaxed with improved musculature. It also helps prevent tying-up. …our family-owned racehorse 'Mikado' has shown great improvement using Vitafloor®.

Las Cruzes, New Mexico USA

Peas & Carrots became racehorse of the year twice in Sweden with help from our Vitafloor®!

Svedala, Sweden, lrjunior.se

We use the Vitafloor® on all our trotters and it makes them stronger and smoother.

Trainer of Jackal Face, Sweden

I can definitely feel the lack of strength, flexibility and especial lack of muscle mass that Henry is displaying this year compared to last year when he was on a Vitafloor each day.

Member Australian WEG Team, Ocala, Florida USA