Using a Belebro walker (or 'European' horse walker) can positively affect the health and usability of horses. Just putting a horse out to pasture is not enough, as the amount and intensity of exercise that they take of their own accord is too little – a horse needs a lot more exercise than just an hour a day.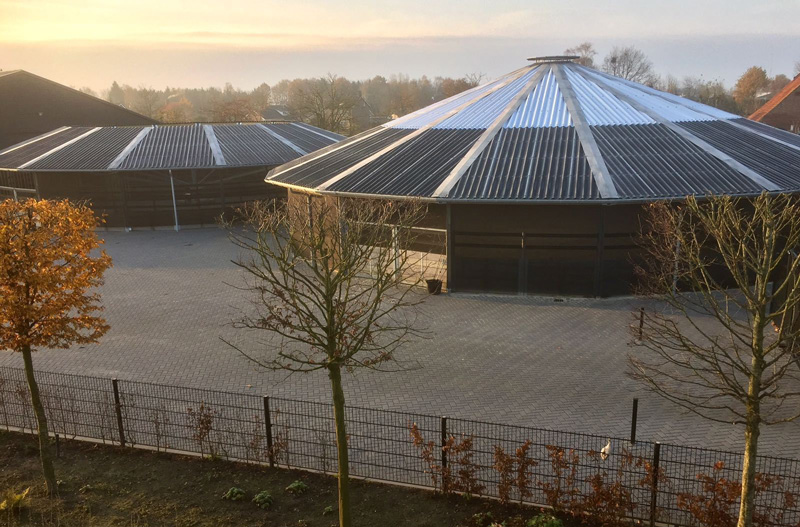 Hoof problems are a typical consequence of horses being kept by humans. Most deformities of the foot (and other parts) are related to a shortage of exercise. Standing still hinders blood saturation and growth. A hoof that is stimulated by daily work maintains itself the best. In their natural habitat horses walk about 16 hours a day, covering over 20 miles (30 kilometres) to find enough food.
Research at the Testing Station for Horse Husbandry in Lelystad (Holland) has shown that nutrition and exercise are the two key factors in determining horse health – especially the quality of the legs.
The Belebro horse walker is an essential component of a Seawalker (along with their buildings and fencing) and the quality is second to none. All these components are designed with the psychology of the horse in mind – their need to be able to see around them and to have the space to enjoy the experience. This minimises handling difficulties, maximises exercising effect and provides a safe and enjoyable environment for horses and handlers!