Equivia No. 3
Equivia No. 3 has the same premium fibre content as the other Equivia surfaces but is very lightly waxed.
The lower level of wax found in Equivia No.3 makes it ideal for clients who prefer an un-waxed surface or those on a more restrictive budget.
Rather than binding the surface together, like the surfaces with a higher wax content, the light wax coating acts more like a dust suppressant.  This means that No.3 little or no watering, in the warmer months, compared to the dry surfaces.
If maintained correctly, Equivia No.3 is suitable for all equestrian disciplines.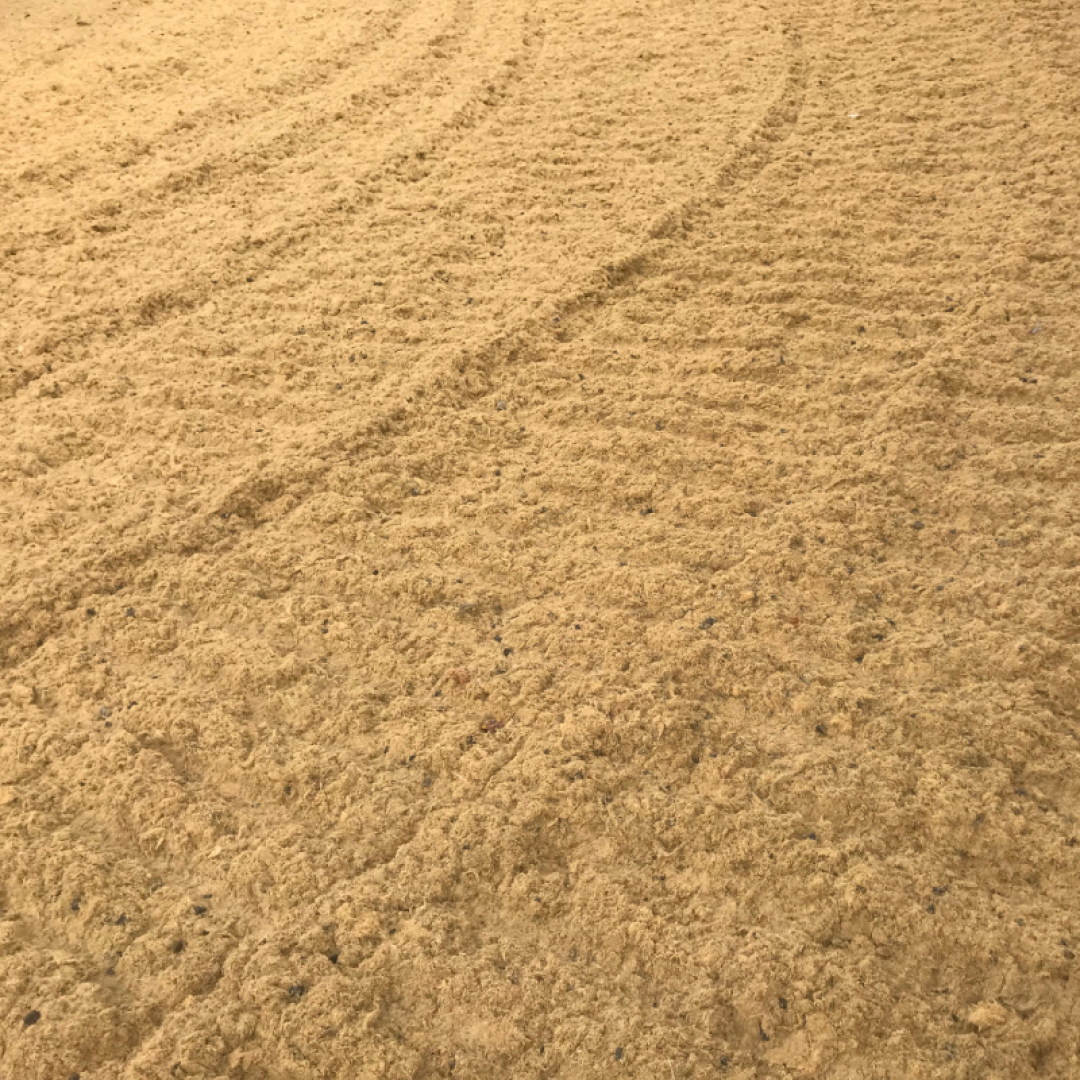 Equivia No. 3:
Dust free
Very cost effective
Has secure footing compared to that of a an un-waxed surface
Requires little to no watering
Suitable for both indoor and outdoor use
Helps to create a more consistent surface compared to that of an un waxed surface
To find out more about our all weather arena and ménage surfaces, request a quote,
or if you need any additional information, please don't hesitate to contact us today.